I hope this helps some people out. I was at: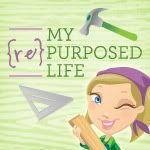 today, and she had a post that I thought was very informative. Thanks Gail!
click here to see the whole post
. Its worth your time.
A while back someone told me I was a no-reply blogger. WHAT? I was shocked. I had my email address linked to my profile. So I opened a forum on google help and this is what it looked like:
How should I post a comment on someone elses blog when it blocks my google account?
Short description of problem:
I'm new to blogging and I don't know alot of the technical terms so bear with me.
When I left a comment for someone else on her blog I had to select profile and when I tried to use the google account option it doesn't let me. SO, I used the name/URL option. When I use the name/URL option, it doesn't link to my email and so she told me I was a no-reply blogger. Which isn't true. I have the share my email checked and I have my email listed in my profile.
However, when I go to someones blog that has the pop up window for commenting it shows my id and it even has my profile photo and everything with my comment.
SO, my theory is that if you chose the pop up window option for the comments your commenter's will automatically show their google id and link them back to their blog page and then you'll have the option to email them back. BUT...when you chose the option to have the comments below the post it does NOT let your commenter's use their google account.
How do I unlock the google account to let me comment on other posts that don't have the pop up comment window option??? I don't want to use the name/URL option.
I've already tried the uncheck the stay signed in option. That didn't work.
The issue maybe due to authentication issue, and cookie filtering.
First, try a different login procedure.
1. Login to Blogger using "
www.blogger.com
".
2. Do not check "Remember me".

That fixed it for me. However he did give two additional options which you can read if you use the link above to see it in google help. If you're having the same problem I had, try it and see if it works for you. I still like my theory about the pop up window, though.